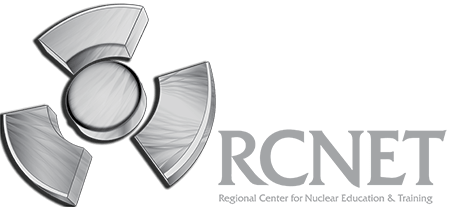 Kevin Cooper, Principal Investigator, Regional Center for Nuclear Education and Training, Indian River State College
The rapid online response in education to the COVID-19 crisis was nothing short of amazing.  Seemingly overnight, all levels of education were required to shift from using a variety of methods to deliver instruction to remote learning.  The instantaneous learning curve and ramp for students, teachers, and administrators displayed the true will and adaptability of humankind.  We adapt, we overcome, and we prosper.
That said, humankind, given time, wants and will return to some state of normalcy. Within a month of "stay-in-place" orders in the United States, there are signs of adaption, acceptance, and safe socializing like quarantining.  As we go forward into the fall 2020 academic year, this need to adapt will hold especially true in education.  Remote learning may be preferred by those with certain learning styles, but for many others, learning is a social activity best done in person.  The social aspect of learning is particularly important in technician STEM fields where hands-on teamwork is a major part of a career.
So how does education adapt? 
For starters, let's acknowledge that education will be different.  Social distancing, smaller gatherings, and a higher state of cleanliness will be not only expected, but necessary to create a safe learning environment.  Students will not learn if they are worried about their health.  So creating a safe environment is critical to moving forward.
To address this challenge, RCNET, an NSF ATE funded Center, has started testing new instructional models.  One such model gaining traction in STEM technician tracks is a staggered hybrid learning schedule which combines online learning with hands on activity in a staggered approach. Some details include:
 The overall class is  20 students broken into two 10 person blocks for staggered live training
70% of fundamental material is delivered online to the entire class of 20 students.      
30% of instruction, including one live lab, lecture, and a group project every 2 weeks, is delivered in person. This portion is staggered into two groups of ten and repeated by the faculty twice–once every 2 weeks.
The faculty teaching load is calculated at 4 credit hours instead of 3 hours because they are doing more work (i.e. repeating the 30% hands-on portion two times).
Already several schools have worked with RCNET to adopt aspects of this practice. As RCNET, IRSC, and the college partners learn from this approach, updates and best practices will be shared through ATE Central webinars. To access RCNET curriculum resources, visit http://gonuke.org/curriculum-resources/# .