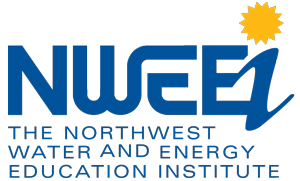 Brenda Cervantes, Project Specialist, Water & Energy Programs, Lane Community College, Eugene, OR
Technical careers require hands-on educational experiences and with an online curriculum the challenge is to provide students with that experiential component. In the past decade with funding through two NSF ATE grants, Lane Community College (LCC) transitioned its traditional classroom Energy Management program into an online instructional program with hands-on lab experiences available. The Independent Learner Energy Education Design project provides instruction in LCC's online Energy Management (Building Controls Option) program coupled with fieldwork facilitated by regional power utility mentors.
Of particular interest, however, in this time when classrooms are going virtual to meet the needs of social distancing, is their transformed Water Conservation Technician (WCT) program, which has been moved to a completely online instructional environment.
WCT instructors have found ways to use virtual tours of commercial buildings when field work is not available or not practical for the student. In this current climate these are very useful and viable solutions. The NSF ATE grants have allowed the Energy Management and Water Conservation Technician programs at LCC to address the challenges of hands-on experience connected to online instruction.
For more information on either Water Conservation Technician or Energy Management Building Controls programs please visit the Northwest Water & Energy Education Institute at LCC website: https://www.nweei.org