Tod Colten, chief aerospace engineer and director of Flight Services at Sentera, envisions a "big revolution" in the aerospace industry as a result of advances in battery manufacturing infrastructure. Sentera is a global technology company that devises hardware and software to interface with precision agriculture equipment such as planters and fertilizer applicators.
"There's a lot of thought that taking modern drone technology and electrification of aircraft — all of this will be a game changer," he said.
Colten worked for startups and large aerospace companies such as Lockheed Martin, Goodrich, and United Technologies Corporation prior to 2015 when he helped found Sentera, which offers products and services to farmers and agriculture researchers.
Colten expects improvements in battery manufacturing will lead to "a fundamental shift in how aircraft are made, produced, serviced, and designed." The result will be a "huge new industry" around people building and servicing larger drones.
He predicts advances in battery-making processes will set off a technological shift in the next decade that will expand the use of drones like Tesla's electric car innovations have pushed the auto industry.
Battery Advances and Flight
He says it is "early days" for drones, which are also known as unmanned aircraft systems (UAS), to carry people but several companies are working on flying taxis. He noted there have been test flights of giant drones — quadcopter and hexacopter drones with 10, 12, or 15 propellers — that have carried one to two people at time.
In the 1970s and 1980s commuter helicopters were available in some large cities. But, Colten said, they were "too niche" to be sustained. Operational logistics and complex safety issues have constrained civilian helicopter use to law enforcement, television news crews, and ambulances.
He expects that will change if the large drone prototypes now being tested to carry people succeed — and points to the scaling of production of large lithium batteries as a key factor.
Battery technologies made big leaps in the late 1990s with lithium batteries for cell phones and consumer electronics, but have not changed much since the mid 2000s.
"So now 15 years later we're finally at the spot where the revolution happening in batteries isn't fundamental battery technology, but it's manufacturing technology. It's the manufacturing infrastructure to take that lithium battery and take it to scale — like to a scale that literally wasn't imagined before. So getting big, very large batteries in cars, getting big, very large batteries hooked up to the power grid, getting big, very large batteries that can fly a big enough drone around that can carry people and cargo."
Lithium batteries are still expensive, Colten said, but he pointed out, "There's been a lot of effort going on to get that down to pennies, right, just through manufacturing improvements and through supply chain improvements. It's taken 15 years to get there. So that's where the future is. We're now on that path, and it's going to be happening over the next 10 years, for the electrification of a lot of things because we finally have an industrial infrastructure to support that."
Educating for the Future of Work
Colten suggests educators teach about batteries in a broad electric power systems curriculum that encompasses battery systems and their functions, battery charging, battery controls, electronic motors, electronic propulsion, electronic control systems, and energy storage.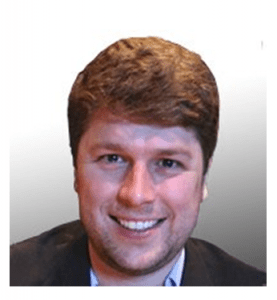 Todd Colten
Chief Aerospace Engineer and
Director of Flight Services
Sendera