As the site operations director for Ultium Cells LLC in Lordstown, Ohio, Tom Gallagher's responsibilities include hiring 1,000 technicians to produce electric vehicle battery cells in the $2.3 billion plant that is under construction.
When the company begins production in mid-2022 Gallagher said it will employ
battery cell technicians who will operate all aspects of battery cell manufacturing;
quality technicians who will do analytical work to check incoming materials, production, and completed battery cells; and
maintenance technicians who will carry out electrical and mechanical tasks to maintain equipment and processes.
Most interesting to technical educators may be Ultium's plan to utilize "an apprentice-type format" to educate technicians in-house. He would like technicians to have technical competency, which he defines as "application of STEM-based skills in industrial environments as well as critical thinking and the ability to work in a team environment."
While math and science knowledge is important, Gallagher said he is most interested in how people apply their math skills in tandem with their willingness to learn, their capacity to think critically, and their personal history of collaboration. He said the company is looking for people who "collaborate, communicate, and collectively drive problem-solving."
Ultium, which is a partnership of General Motors (GM) and LG Chem, is working with the new Center for Workforce Education and Innovation at Youngstown State University (YSU) to recruit applicants from Youngstown and Warren, two urban areas that have been struggling economically since large steelmakers exited in the late 1970s.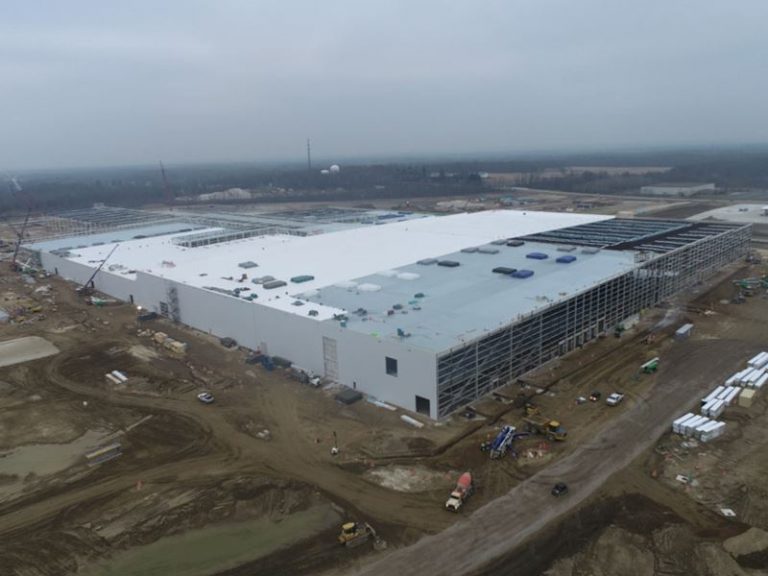 The massive size of the 2.8 million-square-foot battery cell manufacturing facility that Ultium Cells LLC is building in Lordstown, Ohio, is visible in this December 2020 photo. The company, a General Motors and LG Chem partnership, reports it is investing $2.3 billion in the facility where it plans to employ 1,000 technicians and 100 other people.

Ultium Cells LLC plans to employ 1,000 technicians in the 2.8 million-square-foot battery cell manufacturing facility in Lordstown, Ohio, shown in the conceptual rendering provided by the company (photo at top of blog).